Evergreen Trees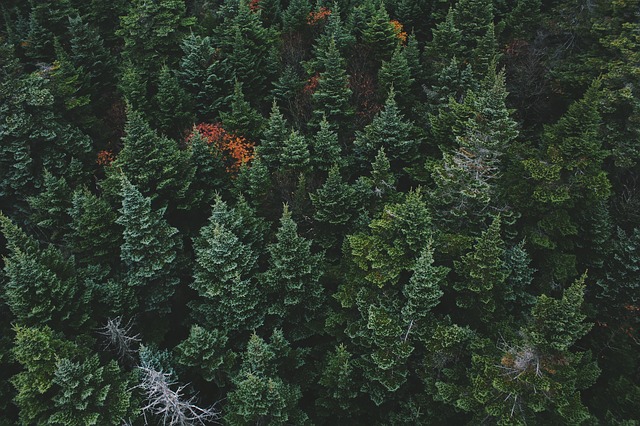 Gardening Question From Mila:
I live in Santa Clarita CA, 91355.  I currently have an Olive Tree in my front yard.  Last year it started bearing fruits that stained my concrete and littered my lawn.  My gardener also stated that it needs to be removed soon since it will eventually damage my concrete.  I am looking for an evergreen tree that will thrive in my zone, not fruit or flower bearing and will not damage surrounding structures.
I appreciate your help.
Answer From Pat:
The first solution I suggest is three-part: First: Dig a two–foot-deep trench next to the pavement you wish to protect and install a two-foot-wide root barrier upright in the trench next to the patio. Then refill the trench and restore the mulch or grass that was there before.  Cut off any roots of the olive tree that have already reached that point. Then replace earth and lawn or mulch or whatever is there now. 
Olive trees
are tough and this in unlikely to harm it. A three-foot-deep trench might be even better but is most likely not necessary. Some companies offer this service. However homeowners can do it themselves. (I have a 30-foot-long, stainless steel root barrier buried in the bottom of my garden that was installed by a friend, a wise and helpful horticulturist. For 30 years this barrier has effectively prevented a thick, invasive plumbago hedge from invading my garden. It even goes under a patio.) Find root barriers online.
Secondly: Prune your olive tree in early spring every year to remove new growth prior to flowering. Prune again a week or two later to cut off any remaining flowering wood, or as much as possible. Pruning will actually improve the look of your tree.
Third: When and if you see flower buds begin to develop, spray with a growth regulator to prevent flowering and fruiting. Spray again
one week later
.
If this seems troublesome, replace with a fruitless olive tree but be sure that you install the root barrier. This is most likely your best option since in general fruitless olives are easy and trouble-free trees. Also you will maintain the look you have now.