Jacaranda Roots Under Artificial Turf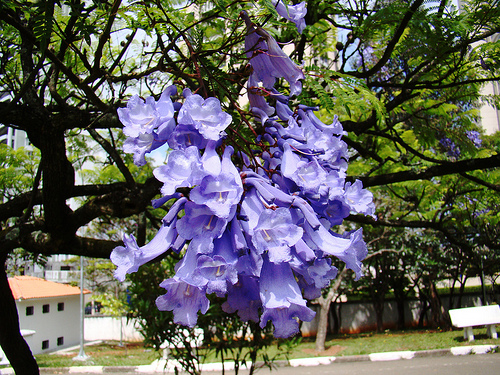 Gardening Question From Sue:
Is there any way to lift the turf and prune the offending roots. The turf has been there for quite a few years and the true is doing fine. It is in a large raised planter surrounded by concrete, yet the roots are galloping under the grass. What do you suggest I do?
Answer From Pat:
Your question is not totally clear. Why do anything if the turf has been there for several years and the tree is doing fine? Jacarandas tend to have aggressive roots and often the shallow roots show.
Photo by mauroguanandi