Separating Artichokes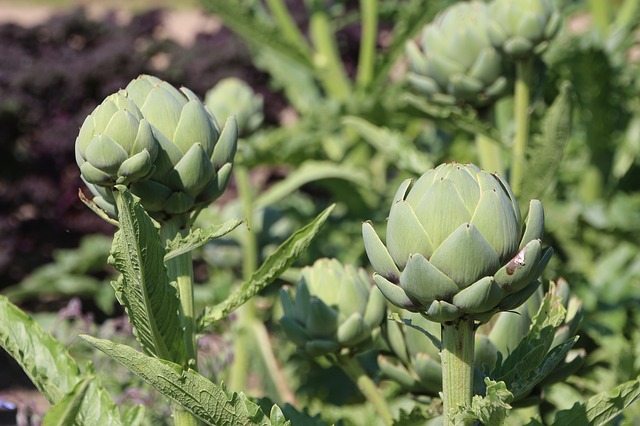 Gardening Question from Steve:
I was watching your segment on artichokes and what know one says is ……when you separate the plant from its two or three main plants, do you keep the old original and just remove the new ones, or what? thanks for your help.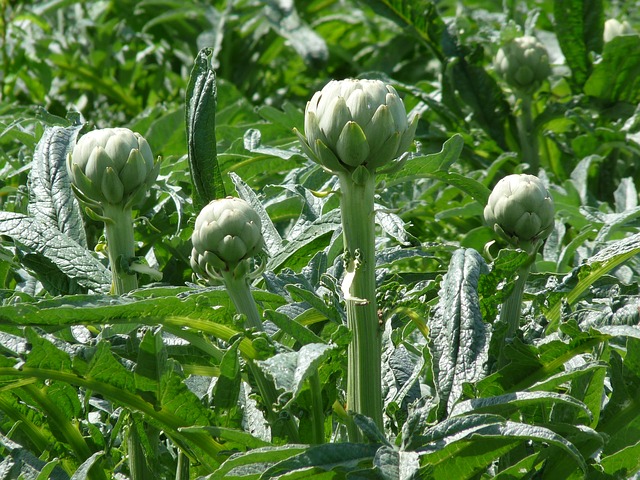 Answer from Pat:
You keep the new leaves (suckers) springing from the ground and throw away the old woody stalks that have born fruit. They will not bear again. One way to go is to leave the roots in the ground during winter. If you live in a Mediterranean climate the roots will stay alive in winter. If you have plenty of room this is fine and you can largely neglect them in winter. In spring choose the five largest suckers, one in the center and four evenly spaced around it. Pull off all others, compost them or give them to friends. In March begin feeding and making sure the plant has adequate water. Continually remove suckers, fertilize and water and protect from earwigs, slugs and snails.
Another way to go is to let the plant totally die and next March plant another artichoke beginning with a seed-grown transplant in a 4-inch pot purchased at your nursery. If you feed it and water it plenty and do all I have said to do above you will have a plentiful harvest in June.