Pepper Trees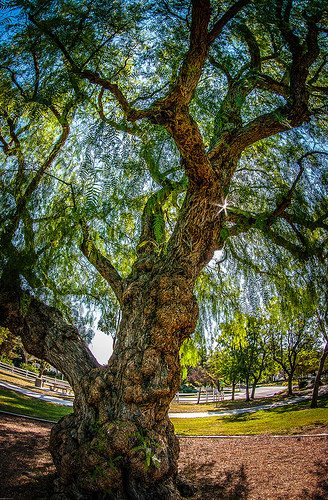 Gardening Question From Glennis:
We are in escrow of a home in Banning, CA. There are what we believe to be two very large California Pepper trees lining either side of the driveway. I can direct you to the website that will show you the front of the house if you would be so kind as to look (please advise via email and I will give you the site). Perhaps you can tell by appearance if we are correct? They are beautiful, but, we think, need pruning and are concerned about their proximity to the house (especially the sewer line). We would so appreciate your opinion.
Thank you in advance for any help you can offer.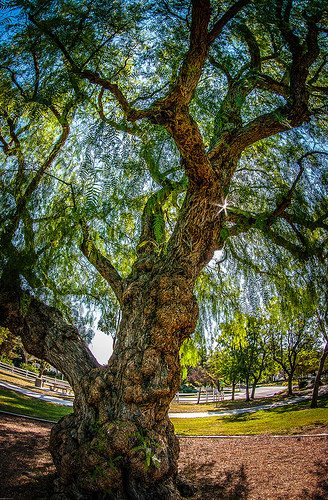 Answer From Pat:
Yes these are California pepper trees and they look wonderful. The last thing I would do would be to cut them down—it would be a tragedy, but if I were you i would have your sewer pipes roto-rooted and then lined to the street. This is one of the most worthwhile expenses I ever did. I lined my sewer lines down to the street. (You can take out a small loan to cover the expense, if necessary.) Then you will have no more roots and no more problems or worries. My incoming water line comes a different way. Down a steep hill and it goes past many trees with invasive roots. It is copper and has never ever been a problem for 60 years.
I would also hire an arborist to advise you of a good pruning company and have those
pepper
trees pruned
about
every 5 years in either fall or spring. (Ask your local UC Extension and the Master Gardeners to recommend to you an arborist for his advice on this.)
Pepper
trees can live to be hundreds of years old so take care of them and line those pipes! NEVER over-prune your
pepper
trees since they are subject to attack by shot-hole beetle. It would be better not to prune at all than to weaken them.
Photo by kla4067