Moisture Control Miracle Grow Potting Soil is No Good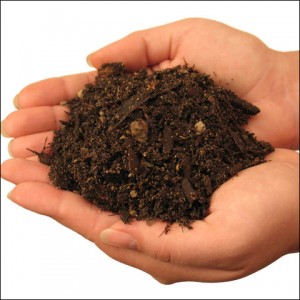 Question from Connie:
I mostly garden in containers. Last spring was my second year to do this type of gardening. I bought and planted in Moisture Control Miracle Grow. My plants did not flourish and grow, and I'm pretty sure it was the soil. How can I amend this soil to develop a better drainage situation?
Answer from Pat:
I agree that Moisture Control Miracle Grow is not a good type of potting soil and I would never recommend it to anyone. Unfortunately, there is nothing you can do to amend it or fix it. If I were you and if you are able to find the sales slip for the purchase, I would dig it out, bag it up, and return it to where you bought it and demand a full refund because this product is a gyp. Even if you can't find the sales slip I would complain and see if you can get your money back and begin over with a well-drained potting mix. To add strength to your complaints you may be able to find bad reviews on the Internet written by other gardeners who have tried this product and had problems with plants as a result. These kinds of water retentive potting mixes with polymers added were first tried in the bad droughts of the 1990's, as far as I can recall, but since then most companies have learned not to put out similar products.
The problem with products like this is that they rot roots. If the weather is to wet, the soil stays too wet and the result is your plants die or do badly because of lack of air in the soil which leads to root rot. If the weather is too hot, the soil tends to stay soggy and get fungus in it from the heat and the roots once again die from root rot. If you try to fertilize then the problems are compounded since too much fertilizer stays in the soil along with all the salts that are part of all fertilizers, and salts kill plants.
Potting soils that contain moisture-holding polymers, such as Moisture Control Miracle Grow, do the exact opposite of what potting soils are supposed to do, which is to retain just the perfect amount of moisture to keep roots moist but also to drain extremely well so that any excess water, including excess liquid fertilizer can drain out the bottom of the pot. In this way roots are kept from rotting in the artificial environment provided by a container of any kind. Most plants grow best in the ground, but some plants are well adapted to growing in containers. Almost all plants in containers need fertilizing and fertilizers contain salts. When we plant in a well-drained potting soil, excess salts are washed out the bottom of the pot, but when we plant in a potting soil that hangs onto every drop of water, it also hangs onto all the salts, thus killing plants.