Eucalypus Mulch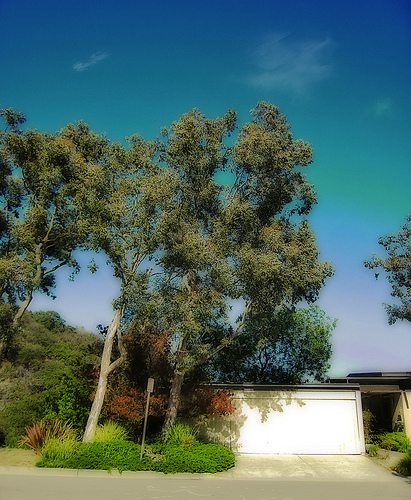 Gardening Question From Frank:
Dear Pat, I am happy to hear your comments
about
eucalyptus wood, leaves and detritus as mulch. Over a period of forty years I have found eucalyptus mulch to be very beneficial to my garden in all ways. We hands on, non abstract gardeners are the ones who know! Watering it in is important, however, so that the natural decomposition process can happen. Thanks for you expertise. All best wishes for good gardening and Peace Profound.

Answer From Pat:
How lovely to hear from you! I remember you very well and was always impressed with your good gardening advice. I just want to comment to readers not to dig any mulch into the ground unless it has thoroughly rotted. These good rains this year are helping the healthy rotting process.
Yes, hands on gardeners know what's what since they've done it all and that's the way things stick in the mind! I am still going strong at almost 88 though I cannot do heavy work in the garden any more but I manage to do everything with some help and slower than I once was. I simplified my garden when I was 80, got rid of many container plants and put the pots away in a secluded spot we call "the pot factory". I also filled some groups of pots with succulents. My garden is still a romantic and delightful place which I share with family and friends, a retreat from the troubles of the world and a great place to paint, especially in spring. I am currently repairing many charming, wooden, pergolas and arbors and even old redwood furniture with the help of an excellent handyman. One can replace parts of furniture and re-paint and jack up the vines and slide the new wood beneath them and even replace the posts. This works even for very old and heavy wisterias.
Your message warmed my heart. Thanks again!
Photo by vidalia_11

Photo by expom2uk