Humic Acid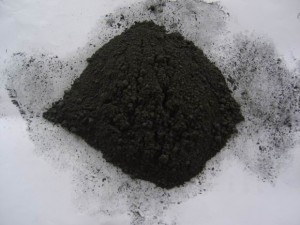 Question:
I live in San Diego. I read your books and I am looking for a supplier for humic acid and for EnviroTree. Where do you get these products?
Answer:
Humic acid is contained in the product "John and Bob's Soil Optimizer" which is very effective but also expensive. A less expensive source of humic acid made from Leonardite is obtainable from Peaceful Valley Farm and Garden Supply. (Address and phone numbers are found on page 417 of my new book.) Peaceful Valley carries many other useful organic materials, some of which are recommended in my new book. I am hopeful that humic acid will be more widely distributed in future and that more organically-oriented nurseries will begin carrying it. If gardeners ask for it, nurseries will begin to supply it to them.
EnviroTree 5-3-3-2 + can be obtained from Sod Specialties and GrowYourLawn, 402/896-0184. It costs $39.99 for one gallon and $89.99 for two gallons but is highly effective.
Here is a web link: http://www.growyourlawn.com/Web_pages/Order%20Product.htm or contact the maker: Biotech Nutrients, 818 West Brooks Avenue, North Las Vegas, Nevada 89030. Or the Factory: Bio Tech Nutrients, 215 Industrial Park Road, Grace, Idaho 83241.
FOR A SOURCE NEAR YOU: Contact: Gary DeAmaral, Crop Booster Distributing, 450 Echo Valley Road, Prunedale, California 93907, 831-663-5640 – office.
Here is more information on EnviroTree: J&B distributors used to carry this product. (Sorry I have not yet found an address or phone for this purveyor, but I heard they may have dropped EnviroTree.) Mike Castro was the former owner of J&B, which is/was a local distributor.