Difference Between Compost and Top Soil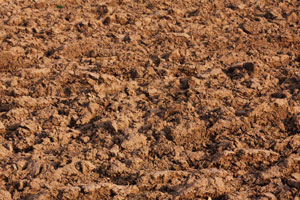 Question from Karen:
What is the difference between compost and top soil and do you need both when amending the soil in your yard?
Answer from Pat:
When you purchase something called "top soil" this should be the mainly composed of the stuff that is the top layer of earth that is made up of pulverized rock, microbes, water, air and humus and is found on top of the ground all over the world and is the stuff plants grow in. In your garden it is the soil that is in your flower beds and all over the ground under your lawns, trees, shrubs or whatever you are growing and is what they put their roots into. Soil goes down to bedrock, top soil is the top layer of it. When companies sell top soil they used to sell river bottom silt that they have mixed with composted amendments (such as manure or aged woody products sometimes mixed with some nitrogen to make it rot and perhaps other nutrients as well.) What I have just described is what top soil that you purchase SHOULD be. However, I have just purchased 2 cubic yards of "top soil" with which to fill a raised bed in my garden and I am distressed to find that it has very little actual soil in it and it is fluffy stuff that is mostly woody product that I hope is fully rotted but may not be. I think what is happening is that companies are running out of river bottom silt or other forms of top soil to mix with amendments. I have heard of top soil being sold that is mostly nothing but sand.
Compost on the other hand should be fully rotted organic material that has enough nitrogen in it so that it will rot even more in the soil and thus, through microbial action, releasing nitrogen to plant roots. If you own a compost pile or have learned how to make compost in a bin or other structure, you know how to make compost yourself by layering or mixing about half "nitrogenous" waste, such as grass clippings, green leaves, and wet kitchen stuff like papaya peels, with about half dry "carbonaceous" waste like dry leaves and woody stems of plants that you have chopped up. Then you keep it damp and toss and turn it. It gets hot and rots and when it cools down or if you have a slow compost pile, slowly ages, and once you have something that smells good and you can't tell what went into it, that's compost. You can also purchase compost bagged or trucked. Or you can add aged manure into your soil.
When amending a flowerbed or vegetable bed prior to planting you add compost (and also fertilizer). No you do not have to add top soil. You already have top soil. It is what you are walking on in your garden and that is what you are amending by adding more organic matter (compost) to it. When you add the organic matter called compost and combine it into soil, it rots further and becomes what we call "humus". You cannot buy humus in a bag or a truck, even if it says so on the package. Humus is what compost becomes after it has become an integral part of soil. We should all try to increase the humus content of our soil by adding compost into it. We can also mulch our soil by putting mulch on top to cut down on weeds and maintain moisture in the ground. Mulch is not composted and not rotted. It must never be dug into the ground or it will subtract nitrogen from the soil in order to rot, thus killing plants or turning leaves yellow. Mulch eventually rots and only then will it become part of the soil. Once it has rotted it's fine to dig into the ground or one can simply add more mulch on top.
Did you attend any of my lectures on soil this year? I gave a talk on soil at the Master Gardener Seminar in San Diego in March 2014 and also at the San Diego Rose Society in March 2014. If you know a large group that would be interested in this subject, I will be giving lectures again in September. The talk I give is called "Our Poor Pitiful Soil and How to Fix It.," and it covers the whole subject of soil in detail.