Fruit Trees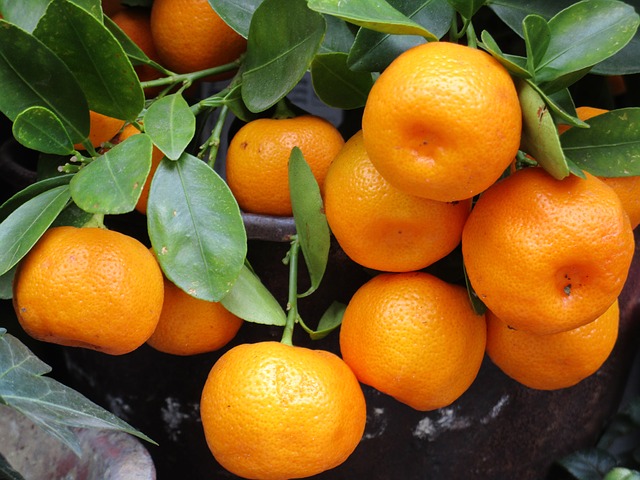 Gardening Question from Kevin:
I need info on why my citrus trees are struggling so much. Again, I have 4 year old dwarf citrus trees, 2 meyer lemon, 2 kid glove tangerines, 1 george washington and 1 satsumie tangerine. I took your advise and moved my mulch far away from all my citrus and the truck is now at a good level. I have horse manure around all citus that has been there for 6 months. I applied 2 cups blood meal, 2 cups bone meal and 1/2 sul-po-mag just a month ago, I have to wait on buying some kelp meal and applying it, for it is way expensive. Now, after doing all this, the only citrus tree that looks good is the satsumie tangerine, with flower turning into fruit, new growth and a deep green color. My 2 meyer lemons have lost all there leaves and one of them is still trying to flower then no fruit holds on and they fall off, my 2 kid glove tangerines, 1 of them always has struggled , but the other is now loosing its leaves and the tips of the branches are turning brown/black and dying down about 6 inches, none of the flowers that were on there are bearing any fruit. My george washignton just looks fair. I am not sure if I should add any kelp meal, I found some at a fair price OR should I wait until fall and add more fertilizer then. In the fall can I add to the ground well composted horse manure and along with that blood meal, bone meal, sul-po-mag and kelp meal at there recommended amounts?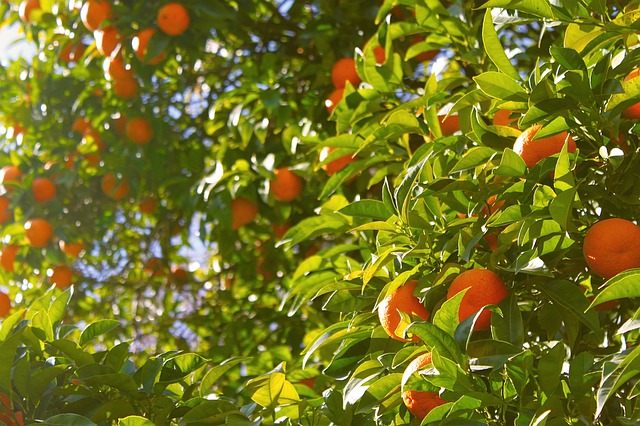 Answer from Pat:
It sounds to me as if something else is going on here or else you are too impatient for results. For example, it is going to take time for the Sul-Po-Mag and bone meal to take effect. You will not see results in one month, more like 3 to 6 months or even a year.
For example, in the autumn of 2011, my gardener completely destroyed the feeder roots under the canopy of my 20-year-old dwarf Meyer Lemon by heedlessly digging with a hoe all the way from the drip line to the trunk because he wanted to increase the height of the watering basin. Instead of bringing in soil he made a water basin out of all the feeder roots under the tree. He does not know enough to realize the damage he did and perhaps never noticed what happened. I didn't try to explain because that often can result in something worse happening due to misunderstanding.
After my gardener destroyed these roots, all the fruit and flowers and many leaves fell off immediately. The tips of the twigs on the outside of the tree were still green and alive, but totally bare. I did not prune since I thought that I might remove the wood that could bloom first. Last year I got no flowers or fruit all year. Ever since this tragedy happened I have been feeding, mulching, watering and caring for that tree myself and only now is it putting out fresh foliage and flowers. I've already got a few fruits beginning to grow. So you see, when something has gone wrong, it often takes over a year to put things to right.
But what went wrong in the first place? Had the trees been neglected prior to this year? Did something happen to kill roots or set them back? And what kind of soil do you have? If sandy, is it hydrophobic? (Yucca schidigera wetting agents and manure can help cure this problem. Also, sandy soils sometimes contain so little nourishment that trees can starve when growing in them. You are now correcting this problem but it will take time.) If your soil is heavy clay, is drainage insufficient? (if so, apply gypsum.) Is the ground hard and compacted from bulldozers? This is a tricky problem to overcome but the simple act of roots invading soil and plants getting established can help.
The brown tips you mention sound like salt damage. Applying gypsum can help wash salts out of the top soil to deeper levels. Also, if your soil is already salty then adding manure is not a good idea since it adds more salt.
What was on this property prior to your garden? Could something like paint or water from concrete trucks have been poured here? This is another serious problem with soils that can happen from building projects. Or do you have hardpan or caliche?—These are two challenging problems with some local soils and building raised beds or breaking through to a lower level are about the only solutions.
Another question for you to ask yourself is are you either over-watering or under-watering these trees? And did you plant them or did someone else? And if someone else did the job, how do you know if they were planted properly? Perhaps the roots wound round and round in the can and then someone simply plunked the trees into the ground without unwinding or cutting through the mat of roots. Finally, have you ever had a soil test?